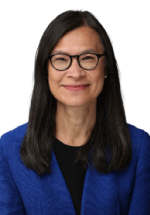 We are pleased to welcome Thao Pham as the new Chair to the Board of Directors at the Canadian Air Transport Security Authority (CATSA).
Ms. Pham is a former senior Canadian government official with extensive experience in leadership, management and governance. She last served as Deputy Minister, COVID-19 Recovery, and previously as Deputy Secretary to the Cabinet (Operations), in the Privy Council Office. Prior to that, she served as Associate Deputy Minister of Transport Canada. She also held a number of senior positions, including at Infrastructure Canada, Canada Economic Development Agency for Quebec Regions, the Canadian Environmental Assessment Agency, and Environment and Climate Change Canada.
About Canadian Air Transport Security Authority
The Canadian Air Transport Security Authority is a Crown corporation mandated to protect the public through effective and efficient screening of air travellers and their baggage.
Established on April 1, 2002, CATSA is fully funded by parliamentary appropriations and is accountable to Parliament through the Minister of Transport.
CATSA is responsible for the delivery of four mandated activities:
Pre-board screening: The screening of passengers, their carry-on baggage and their belongings prior to their entry to the secure area of an air terminal building.
 
Hold baggage screening: The screening of passengers' checked (or hold) baggage for prohibited items such as explosives, prior to it being loaded onto an aircraft.
 
Non-passenger screening: The screening of non-passengers and their belongings, including vehicles, entering restricted areas of the aerodrome at the highest risk airports. Non-passengers include CATSA personnel, screening officers, flight and cabin crews, airline customer service personnel, baggage handlers, vendors and other airport employees.
 
Restricted area identity card (RAIC): The system uses iris and fingerprint biometric identifiers to allow non-passengers access to the restricted areas of airports. The final authority that determines access to the restricted areas of an airport is the airport authority.