CATSA is led by a senior management committee, headed by a president and CEO. The senior management committee includes four vice-presidents, each representing a specific portfolio.
CATSA is a results-focused organization, and the executive team ensures organizational success through the strategic monitoring of key performance indicators, as published in the annual report and corporate plan summary.
In Budget 2012, the CATSA Act was amended so that all future CEOs would be appointed by the Governor in Council.
Nada Semaan, President and Chief Executive Officer (CEO)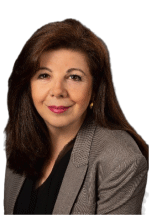 Nada Semaan joined CATSA on April 3, 2023, following a successful career at the highest levels of the Canadian federal government: Director and Chief Executive Officer of Financial Transactions and Reports Analysis Centre of Canada (FINTRAC), Associate Deputy Minister at Agriculture and Agri-Food Canada, Executive Vice President of the Canada Border Services Agency, Associate Deputy Minister at Canadian Heritage and Assistant Secretary at the Treasury Board Secretariat.
Ms. Semaan graduated from the University of Ottawa with a bachelor in psychology and has her Institute of Corporate Directors (ICD.D) designation.
---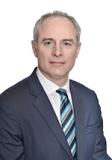 Neil Parry, Senior Vice-President, Operations
Neil Parry is responsible for the delivery of effective, efficient and consistent screening operations at Canada's 89 designated airports. Joining CATSA in 2002, Mr. Parry has held a number of senior positions and is accountable for both the delivery and oversight of screening services across the country and the training and certification of screening personnel. In addition, he is responsible for strengthening collaboration between CATSA, its screening contractors and industry stakeholders. Mr. Parry holds a BA (Hons) in History from the University of Windsor and an MBA in International Aviation from Concordia University.
---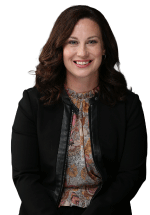 Lisa Hamilton, Vice-President, Corporate Services, General Counsel and Corporate Secretary
Lisa Hamilton was appointed Vice President of Corporate Services, General Counsel and Corporate Secretary in February 2018. In her role Lisa is responsible for a variety of corporate services including human resources, procurement and legal affairs. As Secretary to the Board, she liaises between CATSA's Senior Management and its Board of Directors and provides expertise and direction in corporate governance. Lisa began her career with CATSA in 2005 as Legal Counsel and in 2012 began serving as Director of Legal and Corporate Services. She holds a Bachelor of Arts (B.A) from Brandon University and a Bachelor of Laws (LL.B.) from Dalhousie University and is a member of the Law Society of Ontario.
---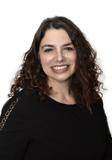 Nancy Fitchett, Vice-President, Corporate Affairs and Chief Financial Officer
Nancy Fitchett was appointed Vice-President, Corporate Affairs and Chief Financial Officer in March 2018. She began her career at CATSA in 2009 and in 2016 began serving as Director, Financial Operations, Compliance and Reporting. Nancy has more than 25 years of experience in financial management. She holds a Bachelor of Commerce degree from Carleton University and is a Chartered Professional Accountant, Chartered Accountant.